Q&A with Dan Krokos about his new book False Memory
From Shelf Awareness: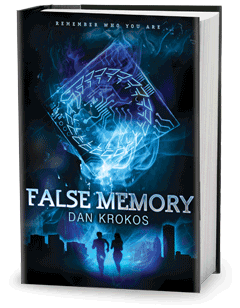 Where did the idea for False Memory come from?
The idea for the teens' ability to control fear came from [an unpublished] manuscript I worked on, which was an urban fantasy. I knew I wanted to write a YA thriller where a teen didn't know who she was. Her name was Miranda North, and that's all I knew. I decided to combine those two concepts.
Did you map this out as a series from the beginning?
The story started as one book, but by the time I submitted it to publishers, it had become three books. The ending of the first book was originally a little quieter and a little happier, but then I thought, I could kind of drop a bomb at the end. Everything's wrapped up from the first book, but I wanted to suggest that the second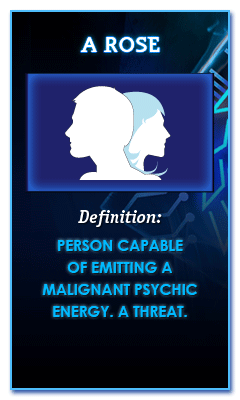 book would be scarier and bigger than the first book.
The only reason I agreed to do a trilogy was if I could connect them in such a way that they wouldn't feel like branches to the first story. The first book feels very much like a thriller with futuristic elements to it. I wanted Book Two to have those same elements but be a bit scarier; the culture is straight out of my nightmares. Book Two is bigger than Book One, and Book Three feels a little more personal. The series took on a bell curve shape.
Why memory? Adolescence is so volatile anyway. Sometimes you feel like a stranger to yourself. Is that part of what's going on here?
That's what I was going for. The ultimate question for teens is, "Who am I?" I'd like to think that all of Miranda's experiences in the book are teen experiences, just on steroids. Miranda's faced with that question the whole book, all she knows is what people are telling her. As a teen, you're trying to figure it out for yourself.
Dr. Tycast acts as a kind of benevolent father to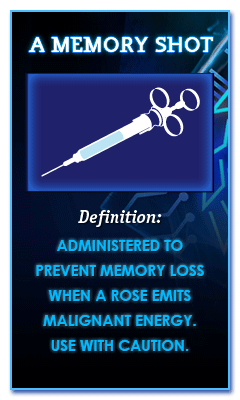 them, yet Noah overhears something that makes him distrust Tycast.
There's so much negativity happening around them. I wanted them to have an anchor in the middle of it all—a father figure who would never do anything willingly to hurt them. At the same time, I wanted them to question whether he could be trusted.
Will Rhys, the rogue, have a bigger role in the next book?
Midway through the writing of False Memory, I thought of a rogue that was not a part of their team but separate, with a lot of layers I wanted to reveal over the series. I wanted the threat of him looming over the whole book. Rhys's role has changed a few times. I'm writing the third book right now, so I'm interested to see how that's going to end up.
Why did you set the story in Cleveland? Is that because you know it well?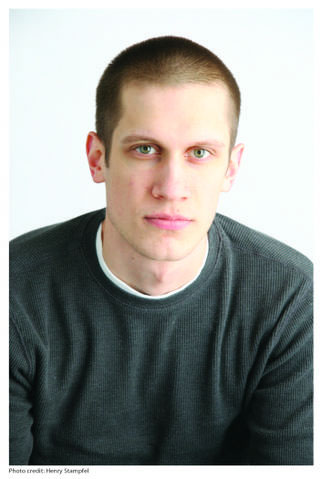 I hadn't traveled a lot. I could write easily about them running around Cleveland, and the characters could hide in plain sight. No one really cares what's going on in Cleveland. Everyone minds their own business. I knew that in Books Two and Three, I'd branch out into other settings.
You write about the attractions among the four teens on this team, but it's very much in the background. We know that Miranda and Noah were an item, and we sense some feelings between her and Peter, too. In one of her memories, Miranda asks Peter, "Why are you so good to me?"
And he says, "That's for me to know, and you to never find out." We'll never see what it was like for them growing up together. As they get older, feelings start to develop. I didn't want the love triangle or love square to come to the forefront. It's not about Miranda trying to choose.
At one point, Miranda states that their training forbids sexual involvement.
I took kung fu when I was younger. We had a whole discussion about this. Our instructor would do this training in China where abstinence would be required for a long time. Monks, instead of expelling their sexual energy, would recycle it and use that energy in other ways. It's why they can balance on one finger and break bricks. I knew the Roses would be as powerful as they could possibly be, and their teacher would bring that to them. I didn't want to write about sex. It's not a copout; it's a real thing. That kind of martial arts practice makes them superhuman. I wanted them to have that.
Several scenes heighten the reality of the natural tension between teens and adults. And of course, the members of Miranda's team rebel against the establishment.
There's a lot of tension between teens and adults. Self-reliance is encouraged, and knowing how to work through problems on their own. But you better complete your mission and come back—or else. Peter tracks Noah and Olive to that hotel [after they run away]. He wanted a way to find them. Peter didn't ask permission to do that. Is that something he felt he had to do, or does he feel he has the power to make that choice? When you give someone that much power, how do you control them?
At one point, Miranda says, "The past isn't mine. It died… in that alley. But the future can be." Teens often believe that one choice can define them, but the message from Miranda is that we can decide our future by the choices we make, going forward.
That was a huge line for me. I think a lot of people focus on the past, which you can't change. You can make the best of each moment, or keep repeating the same mistakes. At the end, Miranda has to realize it's not what she came from or who made her but what she does with what she has.